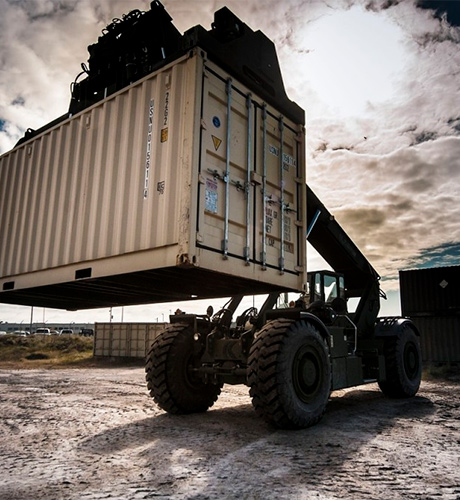 There is a type of equipment suitable for determined goods depending on the amount of product to be transported.
• Maritime Containers for ocean loads and also for traffic with the Canary Islands. 20, 40 and 45 feet containers which have high volume and special height, open-tops and platforms for loading by the top, reefers, without forgetting the trailers of the road, tautilers, megas, refrigerators, and platforms for special loads.
• Equipment that allows intermodal combinations combining road, rail and boat.
The Balearic Islands are already an extension of the Peninsula connected by a maritime bridge called "Ferry". In a few hours, it allows the driver to access his cargo from anywhere in Europe to the other islands.
EQUIPMENT AND DIMENSIONS
FTL, LFL, groupages, refrigeration, special, express mixed with the most suitable means of transport which allow us to arrive safely and efficiently from any destination in Europe to the Balearic and Canary Islands. We access most destinations around the world through ocean traffic.