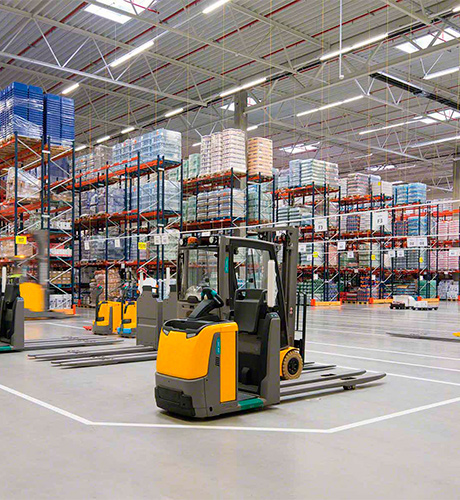 MANIPULATION AND PREPARATION OF ORDERS
The orders are prepared following FEFO criteria (First Expires, First out) and respecting the assigned lifetimes so that they can reach the consumer with enough shelf life before expiration.
Daily expiration controls are carried out to detect those products that are no longer able to be sent to the market.
For preparing the orders, the complete pallets are used when the size of the order allows it or they are completed with any product from the picking area until the entire order is made.
LAST GENERATION TECHNOLOGIES
In case of merchandise with ADR, the corresponding hazard labels are attached and the merchandise is transported with all the required documentation for each hazard class.
The radio frequency system provides the stock of goods in real time.